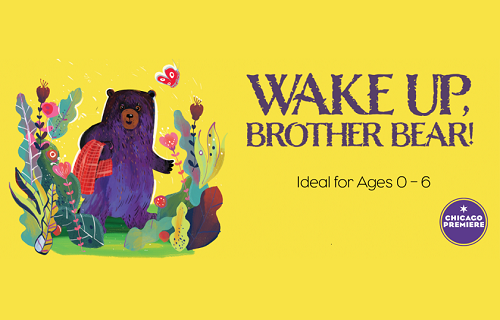 Wake Up, Brother Bear!
Children's/Family, Literary Adaptation
Runs

Jan 25

–

Feb 16, 2020
Take your cubs on a highly interactive journey through the four seasons with a playful pair of bears. See a waterfall melt, meet a butterfly, chase an elusive fish and skate on an icy pond. Full of music and physical activity, Wake Up, Brother Bear! takes kids on an intimate, immersive theatrical experience. Even the littlest theatergoers are made to feel part of the show as they experience live storytelling in a whole new format. And who better than Brother Bear and Sister Bear to help see out the waning months of your family's winter hibernation?
Written by Janet Stanford and Kathryn Chase
Directed by Jamie Abelson
For ages 0 to 6