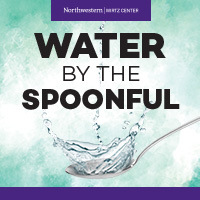 Water by the Spoonful
Drama, In-Person, Indoor
Runs

May 20

–

May 29, 2022
WATER BY THE SPOONFUL
By Quiara Alegría Hudes
Directed by Ji Won Jeon
May 20–29, 2022
Ethel M. Barber Theater
30 Arts Circle Drive
Fri., 5/20 @ 7:30 p.m.      Thurs., 5/26 @ 7:30 p.m.
Sat., 5/21 @ 7:30 p.m.      Fri., 5/27 @ 7:30 p.m.
Sun., 5/22 @ 2 p.m.          Sat., 5/28 @ 7:30 p.m.
Sun., 5/29 @ 2 p.m.
Water by the Spoonful is a heartfelt, poetic meditation on people at the brink of redemption and self-discovery during a time of heightened uncertainty. Working in a sandwich shop in his hometown of Philadelphia, Elliot has returned from Iraq and struggles to find his place in the world. In a chat room,
recovering addicts forge an unbreakable bond of support and love. The boundaries of family and community are stretched across continents and cyberspace as birth families splinter and online families collide. Hudes is the Tony-nominated writer of In the Heights and wrote the screenplay for
the movie.