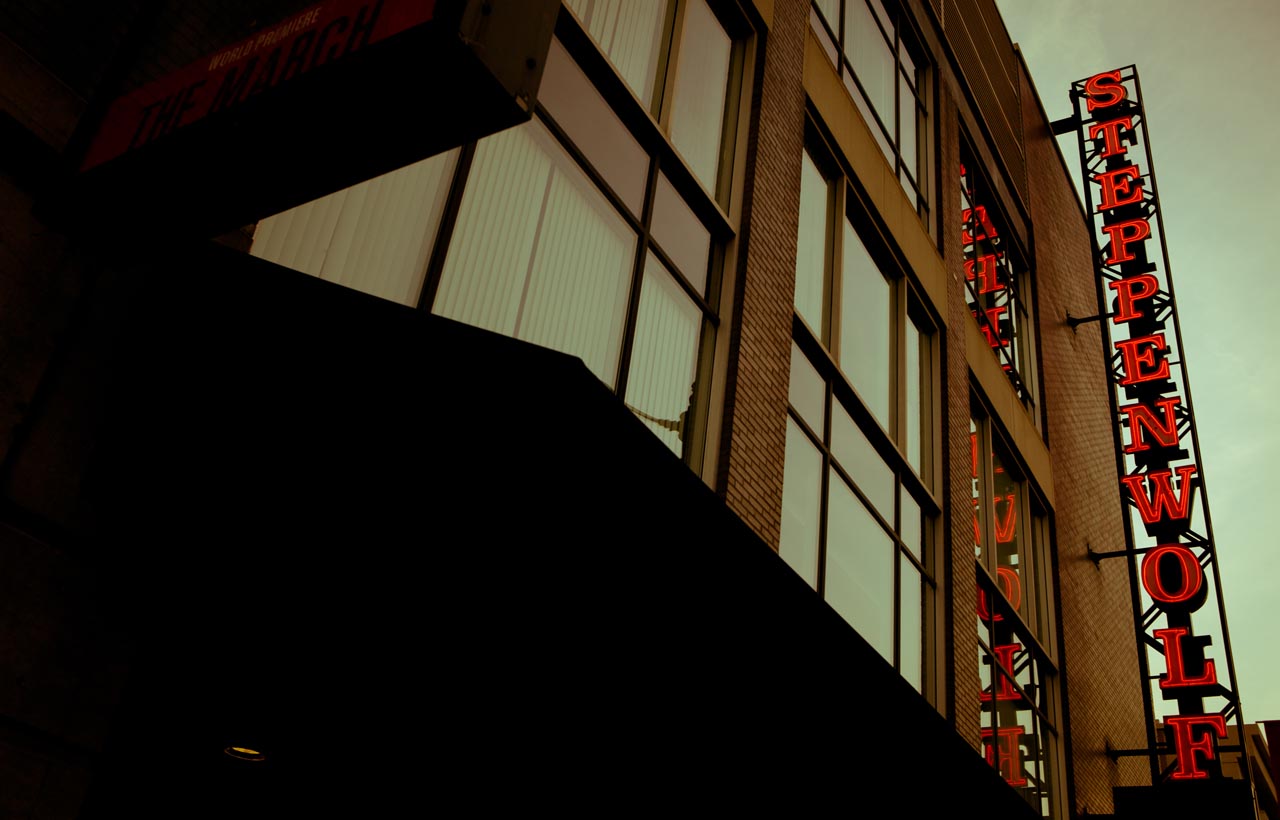 Steppenwolf for Young Adults
We Are Proud to Present a Presentation About the Herero of Namibia, Formerly Known as South West Africa, From the German Sudwestafrika, Between the Years 1884-1915
Comedy/Drama
Runs

Mar 02

–

Mar 16, 2019
There's more to history than what's in the books. We Are Proud to Present a Presentation… tells the story of what happens when a group of actors explore the long-forgotten––or possibly never remembered––history of German colonization of Namibia and its devastating effects. This gut-wrenching, intelligent, often funny—until it's not—play asks us, what happens when we only have one side of the story?
*Recommended for ages 14+
Please see show page for content advisory and details
Weekday performances are reserved for school groups only; more than 15,000 Chicago Public School students will see the production.
Single tickets to public performances ($15-20) are on sale now through Audience Services at 312-335-1650 or steppenwolf.org
Tour Information
Working in collaboration with Steppenwolf Education's City Connections partners, BUILD, Inc, the Chicago Park District, and Chicago Public Library, We Are Proud to Present a Presentation…  will tour to six Chicago neighborhoods. At each stop on this week-long tour, the City Connections partner will host Steppenwolf Education teaching artists as they present a community workshop, a performance of the play and a post-show discussion. All workshops and performances are free and open to the public.
The tour schedule is as follows:
Mandrake Park Fieldhouse Chicago Park District: 3858 S Cottage Grove
Monday, March 18: 4:30pm workshop; 6pm performance
Tuley Cultural Center/Fieldhouse Chicago Park District: 501 E 90th Pl
Tuesday, March 19: 5pm workshop; 6:30pm performance
South Chicago Branch Chicago Public Library: 9055 S Houston Ave
Wednesday, March 20: 4:30 workshop; 6:30pm performance
Albany Park Branch Chicago Public Library: 3401 W Foster Ave
Thursday, March 21: 4: 30pm workshop; 6pm performance
Austin Town Hall Cultural Center/Fieldhouse Chicago Park District: 5610 W Lake St
Friday, March 22: 5pm workshop; 6:30pm performance
Hamilton Park Cultural Center/Fieldhouse Chicago Park District: 513 W 72nd St
Saturday, March 23: 1pm workshop; 2:30pm performance
Relaxed/Sensory-Friendly performance: Saturday, March 16 at 1pm Lobby and 3pm curtain
ASL interpretation: TBD
Open-Captions: TBD
Audio-described and touch tour: TBD
THE ARTISTS
Director: Hallie Gordon
Director: Gabrielle Randle
Author: Jackie Sibblies Drury
Scenic Design: Arnel Sancianco
Costume Design: Izumi Inaba
Lighting Design: Heather Sparling
Sound Design: Cooper Forsman
Movement Consultant: Breon Arzell
Stage Manager: Michelle Medvin
THE CAST
Will Allan
Terry Bell
Taylor Blim
Jeffery Owens Freelon, Jr.
Michael Holding
Jennifer Latimore