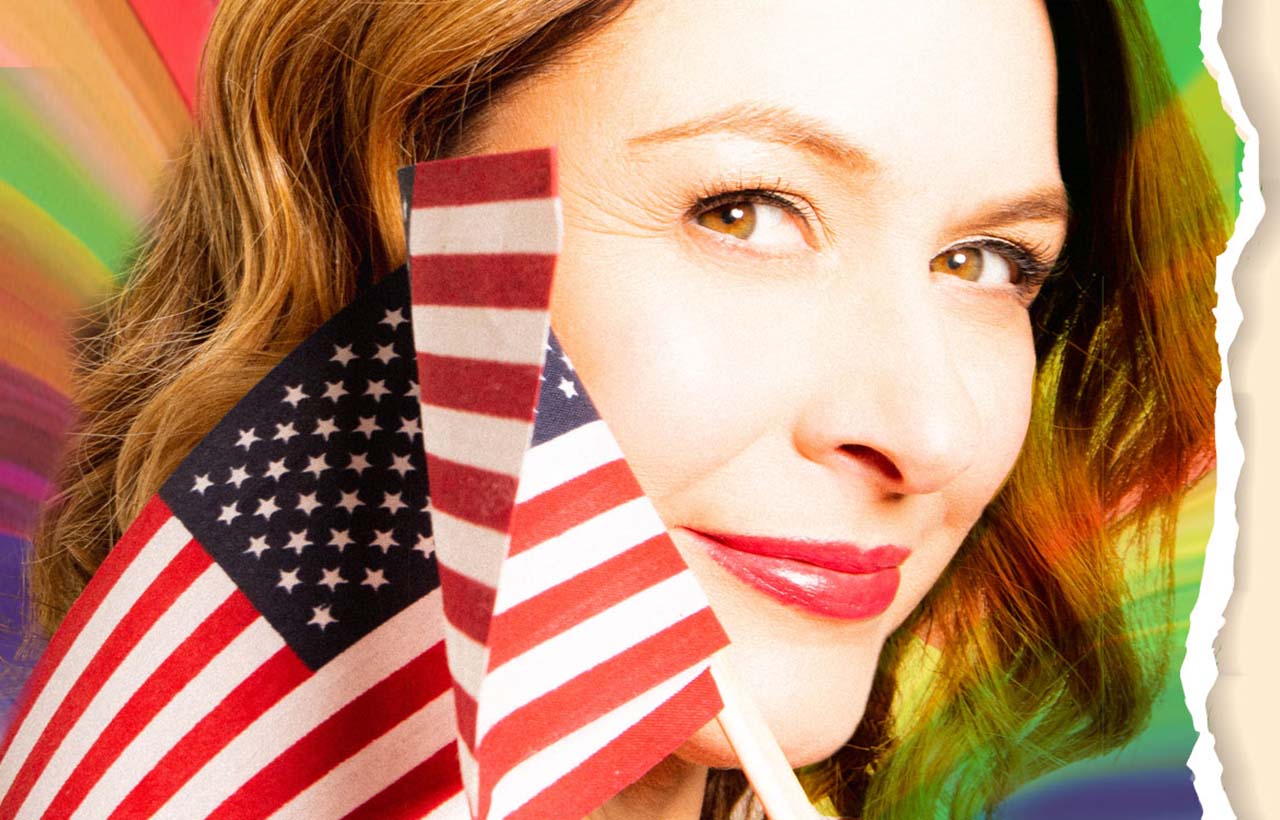 What the Constitution Means to Me
Comedy/Drama
Runs

May 10

–

Jul 02, 2023
Announcing the first Chicago-based production of Heidi Schreck's Tony Award-nominated Pulitzer Prize finalist!
What the Constitution Means to Me is a "slyly crafted piece of persuasion and a tangible contribution to the change it seeks" (The New York Times) and a "singularly charming, politically urgent and cathartically necessary play" (Los Angeles Times) that shows "how broad concepts of law and governance effect individual lives in the most intimate ways" (The Guardian).
Fifteen-year-old Heidi earned her college tuition by winning Constitutional debate competitions across the United States. In this hilarious, hopeful, and guttingly human debate-meets-play, she resurrects her teenage self in order to trace the relationship between four generations of women—all while grappling with the founding document that, for better and worse, shapes their lives.
What the Constitution Means to Me became a sensation upon its premiere at New York Theatre Workshop in 2018 and went on to a five-month Broadway run with Schreck in the leading role, garnering Tony Award nominations for Best Play and Best Performance by an Actress in a Leading Role in a Play. A national tour—launched in 2020, paused due to the COVID-19 pandemic, and resumed in 2021—followed. The play has been filmed, again with Schreck performing, for Amazon Prime Video.
TimeOut New York declared: "Here is something that every citizen must see: It's theater in the old sense, the Greek sense, a place where civic society can come together and do its thinking and fixing and planning." On the heels of the reversal of the foundational Roe v. Wade ruling, What the Constitution Means to Me is bound to feel even more relevant, profound, and searing than during its original run and Broadway debut. In the end, Shreck's personal stories reflect our own, as does her passion, her laughter, and her outrage at a document that deserves to be challenged as much as it is upheld.