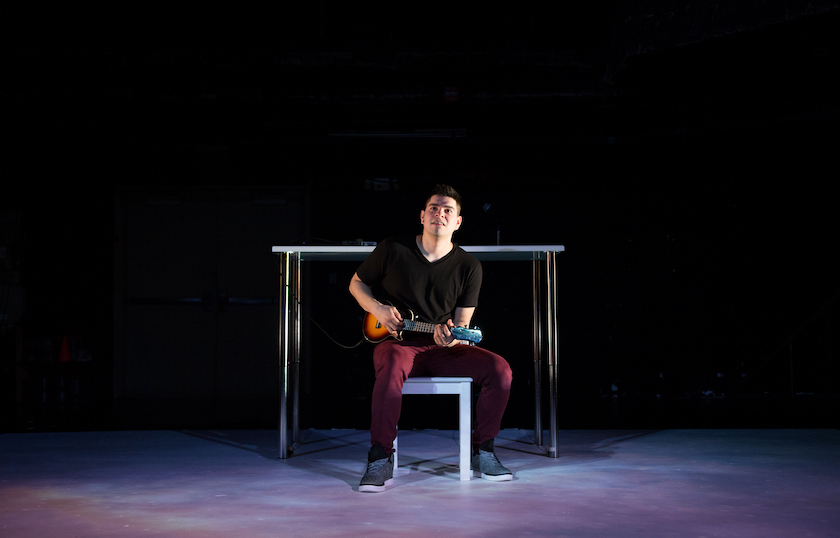 Where Did We Sit on the Bus?
Virtual
Runs

Feb 22

–

Mar 07, 2021
Originally recorded during its performance run in spring 2017 as part of VG's Up Close and Personal Series, Where Did We Sit on the Bus? is an electric one-man show pulsing with Latin rhythms, rap, hip-hop, spoken word, and live looping. During a third grade lesson on the Civil Rights movement and Rosa Parks, a Latino boy raises his hand to ask, "Where did we sit on the bus?" and his teacher can't answer the question. This thrilling autobiographical production from Jeff Award-winner Brian Quijada examines what it means to be Latino through the eyes of a child, turned teenager, turned adult.
This event will have subtitles available in English and Spanish.