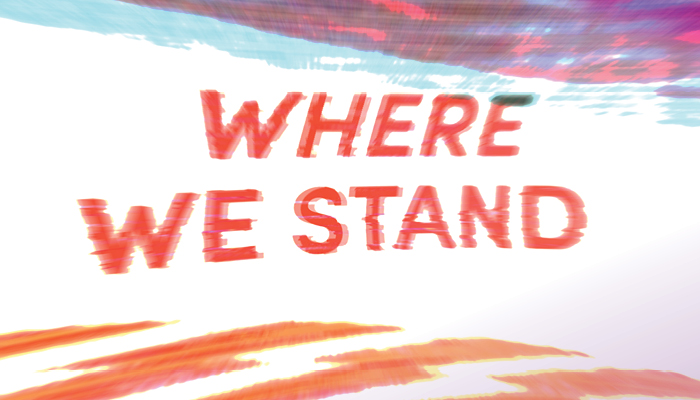 Where We Stand
Virtual
Runs

Jun 16

–

Aug 31, 2021
A FILMED PLAY
By Donnetta Lavinia Grays
Directed by Tamilla Woodard
Featuring Donnetta Lavinia Grays
Streaming now through August 31, 2021
Run time: 70 minutes
What does community mean? And what do we owe to one another? When a man who has been shunned by his town makes a deal on behalf of it with a mysterious stranger, he must stand before his community to ask for forgiveness in the hopes that they might answer these enduring questions as they determine his fate. Through poetic verse and music, this work challenges our capacity to forgive and our ideas of mercy and who might deserve it.
Following the production, viewers will be invited to make a stand and cast their vote to either punish this man for the crimes he has committed by sending him back to the outskirts of town and, in exchange, make our wealth a reality; or absolve this man of his crimes and keep him here among us, knowing that we will be left with this destruction and must rebuild on our own from nothing.
Join us for this remarkable storytelling tour-de-force about community and accountability.
Where We Stand received its world premiere Off-Broadway at WP Theater in association with Baltimore Center Stage in 2020 to critical acclaim.
Where We Stand is one of six virtual productions on the Steppenwolf NOW virtual stage. Get access to all six productions with the purchase of a virtual membership for only $75. ​Members will be able to access all virtual productions at any time, day or night, through August 31, 2021. Discounts available for essential workers, artists, students and teachers. Find more information at steppenwolf.org/now.