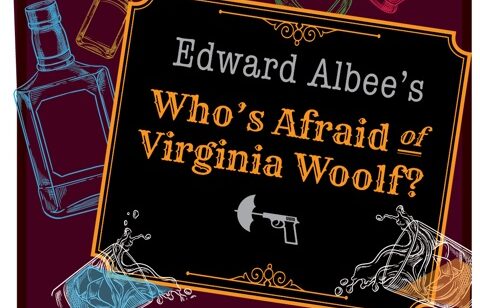 Who's Afraid of Virginia Woolf?
Drama
Runs

May 12

–

Jun 12, 2022
George, a professor at a small college, and his wife, Martha, have just returned home, drunk from a Saturday night party when Martha announces that she has invited a young couple to stop by for a nightcap. The drinks flow and suddenly inhibitions melt. It becomes clear that Martha is determined to seduce the young professor, and George couldn't care less. But underneath the edgy banter, which is cross fired between both couples, lurks an undercurrent of tragedy and despair.
By Edward Albee
Directed by Charles Askeniaizer
Cast:
James Turano (George), Andrea Uppling (Martha), Keenan Odenkirk (Nick), Rachel Livingston (Honey).
Production Team is Kevin Rolfs (Set and Props Designer), Marquecia Jordan (Costume Designer and Wardrobe Supervisor), Warren Levon (Sound Designer), Levi Wilkins (Lighting Designer), Jay Donley (Fight/Intimacy Designer), Todd Henry Faulstich (Production Manager), Lewis Jones (Assistant Director).