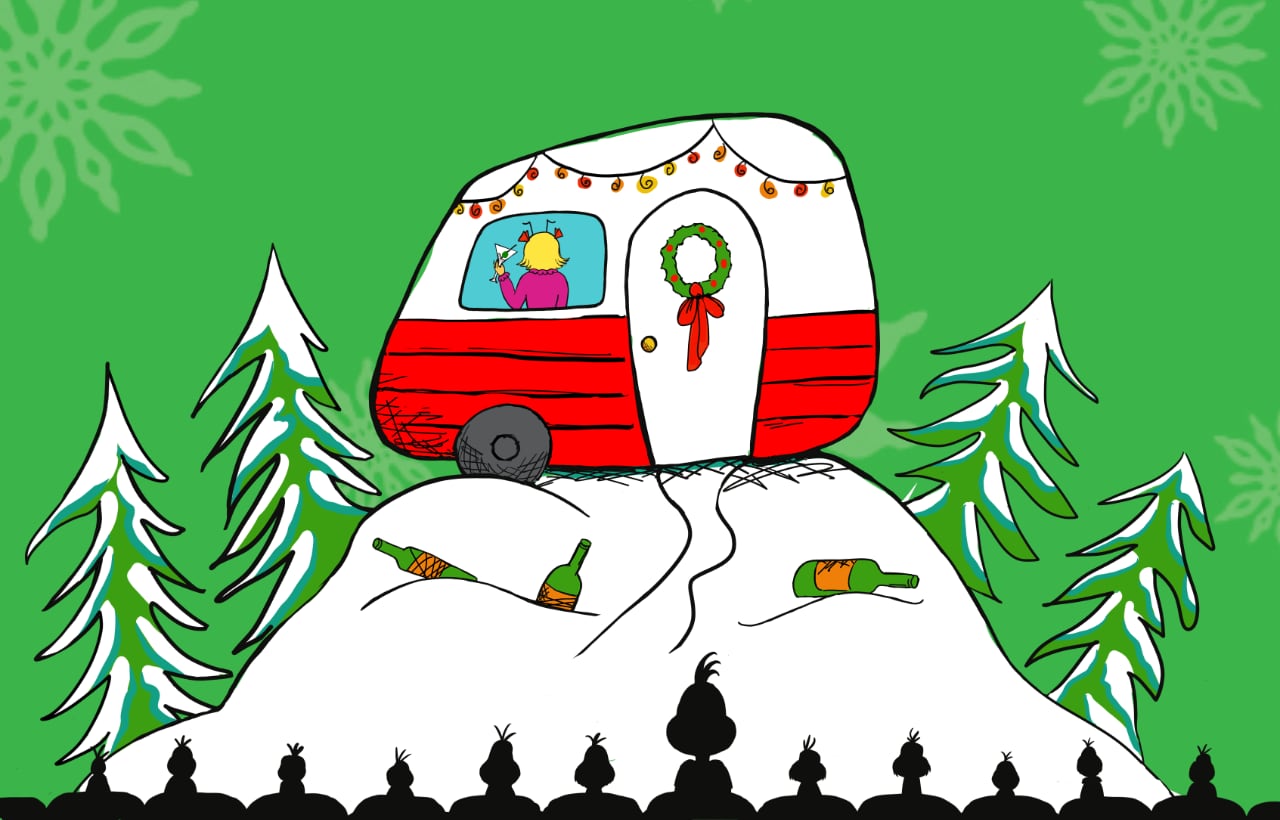 Who's Holiday!
Comedy, Holiday
Runs

Nov 25

–

Dec 30, 2022
A Comedy with a twist of rhyme
What became of that tot, after that Grinch and what-not?
Come join us for this grown-up Who's holiday fete!
Leave your kids at home (that's the safest bet.)
And try to catch up with Cindy-Lou Who's life,
She's seen some things due to her own grinch-y strife.
But nothing can dampen the holiday cheer:
Not vodka, not Rudolph, not even flat beer.
With a song in her heart, and a pipe full of weed
She'll celebrate trailer park living at need
Her wisdom dispensed with a shot and a leer.
For this is a holiday tale of such vision…
With smoking and drinking and gossip …
…and prison.
"HIGHLY RECOMMENDED. I loved this show!"
— Chicago Reader
Garza is a comic genius! A very funny, often poignant production guided with panache by an excellent director. HIGHLY RECOMMEDED!
—Chicago Theatre Review
★★★½ A one-woman spectacular. Stellar! splashes a highball of vodka and gin all over the treacle and sets it aflame
—Third Coast Review
by Matthew Lombardo
directed by Christopher Pazdernik
starring Victoria Garza