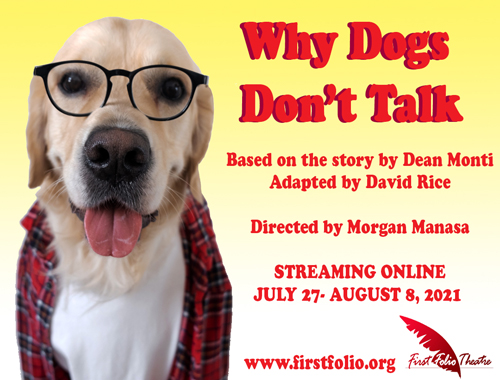 Why Dogs Don't Talk
Comedy, Virtual
Runs

Jul 27

–

Aug 08, 2021
Man's best friend is his dog. So it must follow, then, that a dog's best friend is…well, his human, right?
What happens to the relationship when that assumption is put to the test? How good a friend is Mel to their faithful hound Hubert?
"Why Dogs Don't Talk" is based on the story by Dean Monti, and adapted by David Rice. Streaming online. Runs 15 minutes.