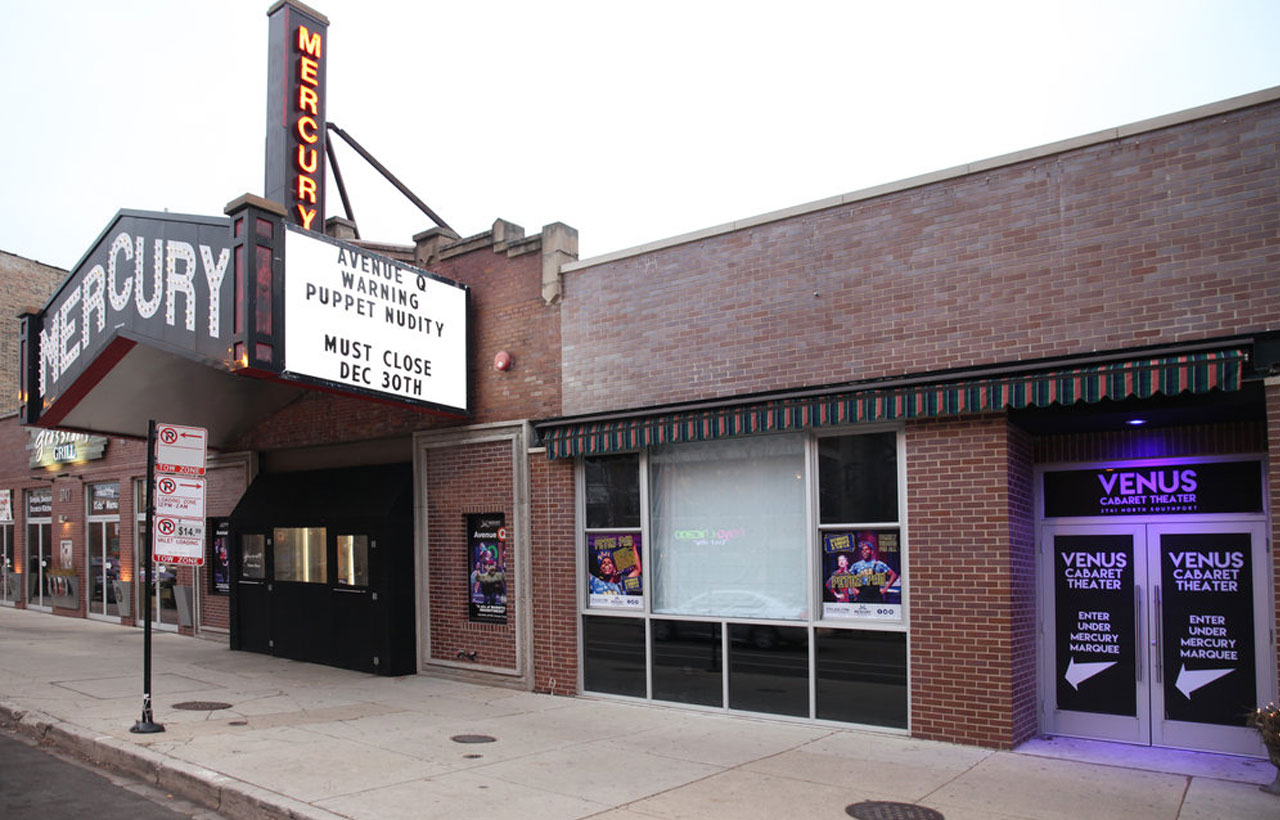 3745 N Southport Ave, Chicago, IL 60613
(773) 325-1700
The beautifully renovated Mercury Theater Chicago is in the heart of the Southport Corridor at 3745 North  Southport Avenue, within a sophisticated neighborhood of restaurants and boutiques just steps from Wrigley  Field. A delightful destination, Mercury Theater Chicago is a live theater seating 280 people, adjoining Venus  Cabaret Theater (seating 80).
The building that houses the Mercury opened in 1912 as a silent film nickelodeon, named The Blaine Theatre after the actor and former Senator and Secretary of State James G. Blaine. The Blaine became obsolete when talking pictures became popular nationwide in 1928. The building served a variety of uses until 1994 when it was purchased by theater producer Michael Cullen and transformed into a live theatre, named the Mercury Theatre.
In 2010 the building was sold again and reopened as Mercury Theater Chicago under the direction of Walter  Stearns, a veteran theater director, and producer. Mercury Theater Chicago is thrilled to be part of the city's vibrant theatre community, boasting record-setting long runs, employing hundreds of artists, and recognized with dozens of award nominations. Mercury Theater Chicago's team includes Christopher Chase Carter (Artistic Director), Shane Murray-Corcoran (Managing Director), Walter Stearns and Eugene Dizon (Executive Producers), and Honey West (Cabaret Director).
In addition, Mercury Theater Chicago's second performance space, Venus Cabaret, offers a unique intimate theatrical experience complemented by specialty cocktails.