Upcoming Events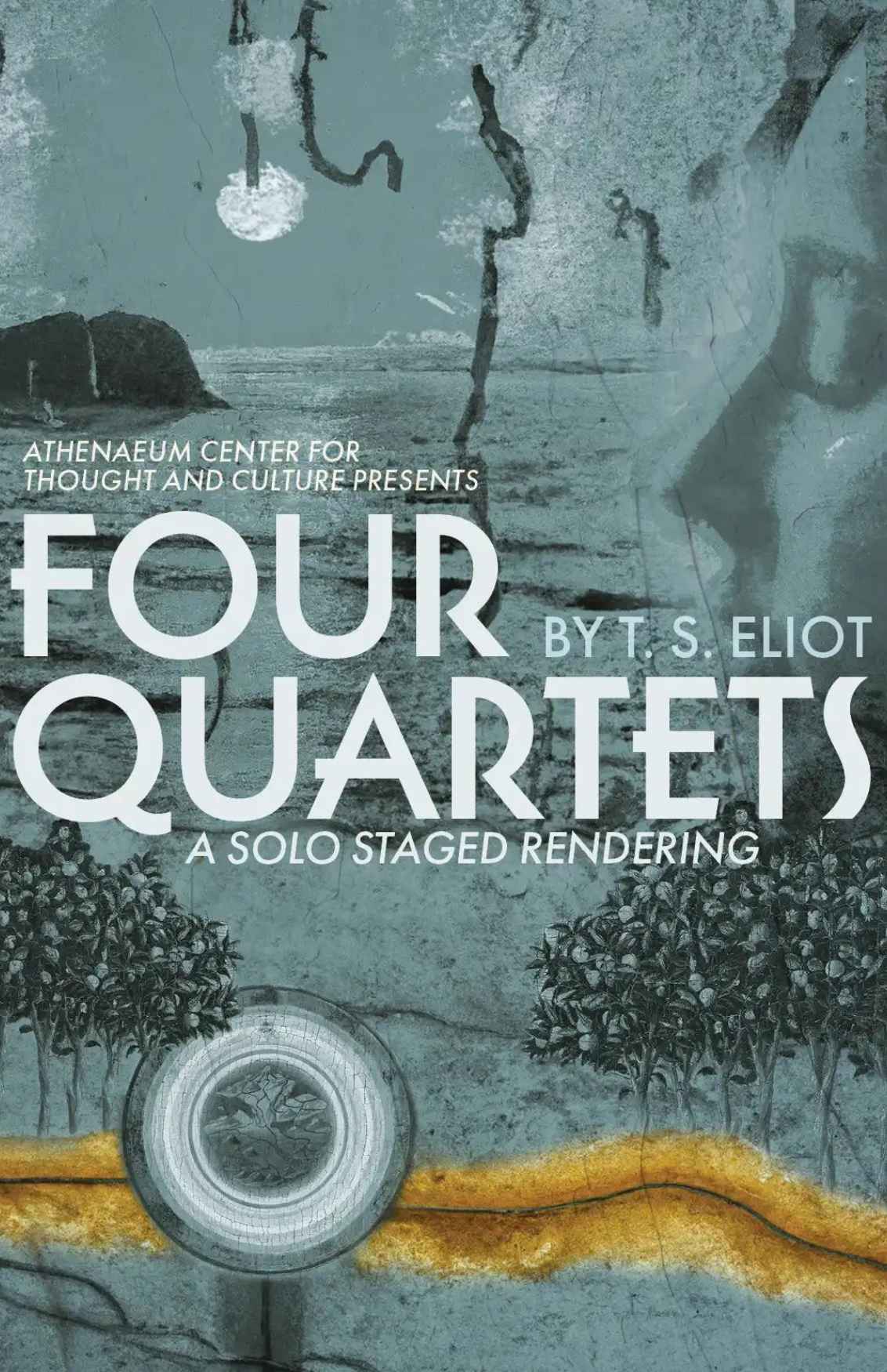 Four Quartets
Drama
Runs

Oct 14

–

Oct 29, 2023
Nobel Prize winning Poet T. S. Eliot had never forgotten. Drawing on Judeo-Christian, Buddhist, and Hindu imagery, his Four Quartets is a beautiful exploration of the spirit, a blazing journey into time and eternity and the heart of creation written by one of our finest poets at the height of his powers.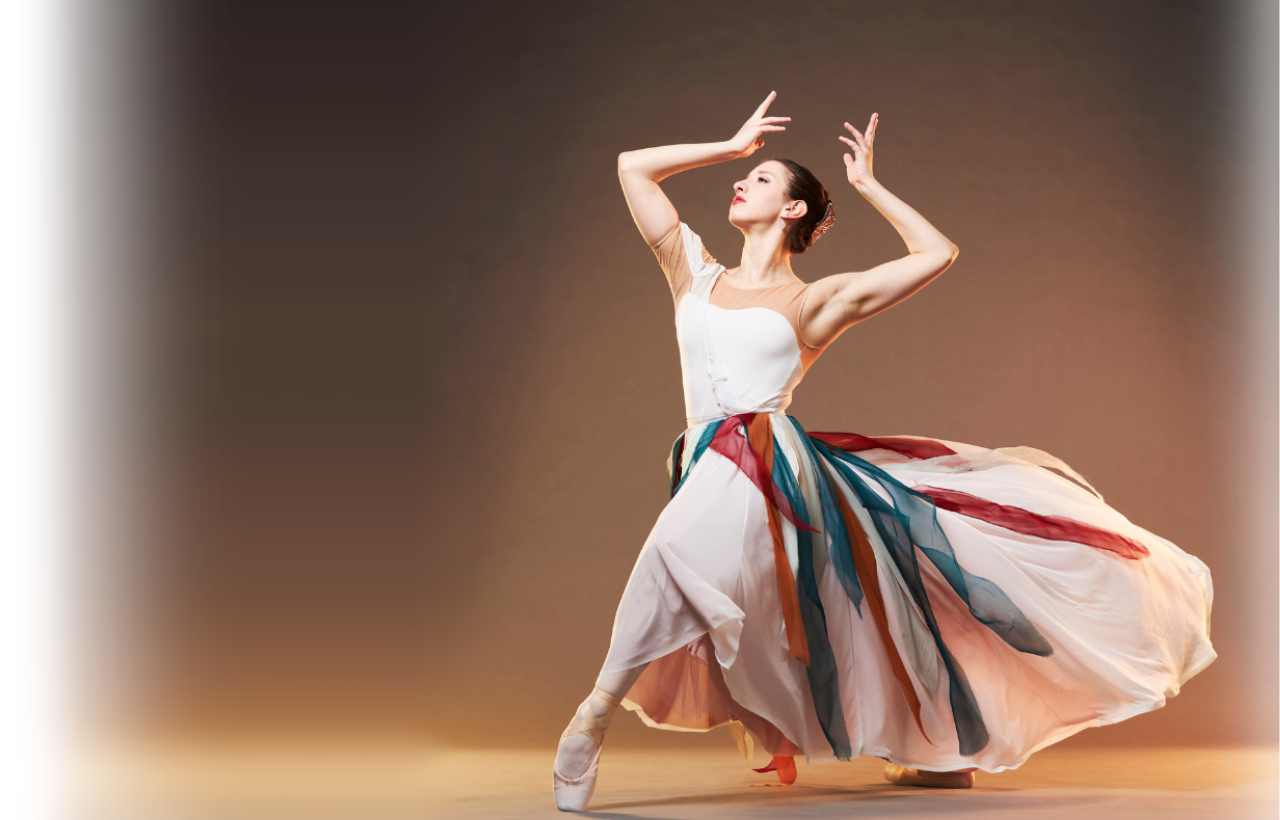 Ballet 5:8 Presents
BareFace
Dance
Runs

Oct 18

–

Oct 21, 2023
"Rubio-Slager's choreography flows like chimes; even when the wind has passed the beauty, the interaction lingers. It is my definition of phenomenal." — D'onminique Boyd-Riley, See Chicago Dance
Often held as the greatest of all virtues, love can even be said to be the bridge from mortals to the divine…But is it truly so?
BareFace is a fresh and enthralling story that leans into the best of what dance has been and blazes a trail into what dance is becoming. With a refreshing focus on dance as the main mechanism to move the story forward, Rubio Slager disentangles her story from the usual pomp and circumstance. Instead, the story is almost cinematic in its pacing and storytelling, clever in its use of physicality, sweeping stage pictures, and gliding sets to guide the audience into the futuristic world of Glome. Inspired by the ancient myth of Cupid and Psyche, Rubio Slager tells a female-driven, utterly compelling story of love, jealousy, and a case against the gods.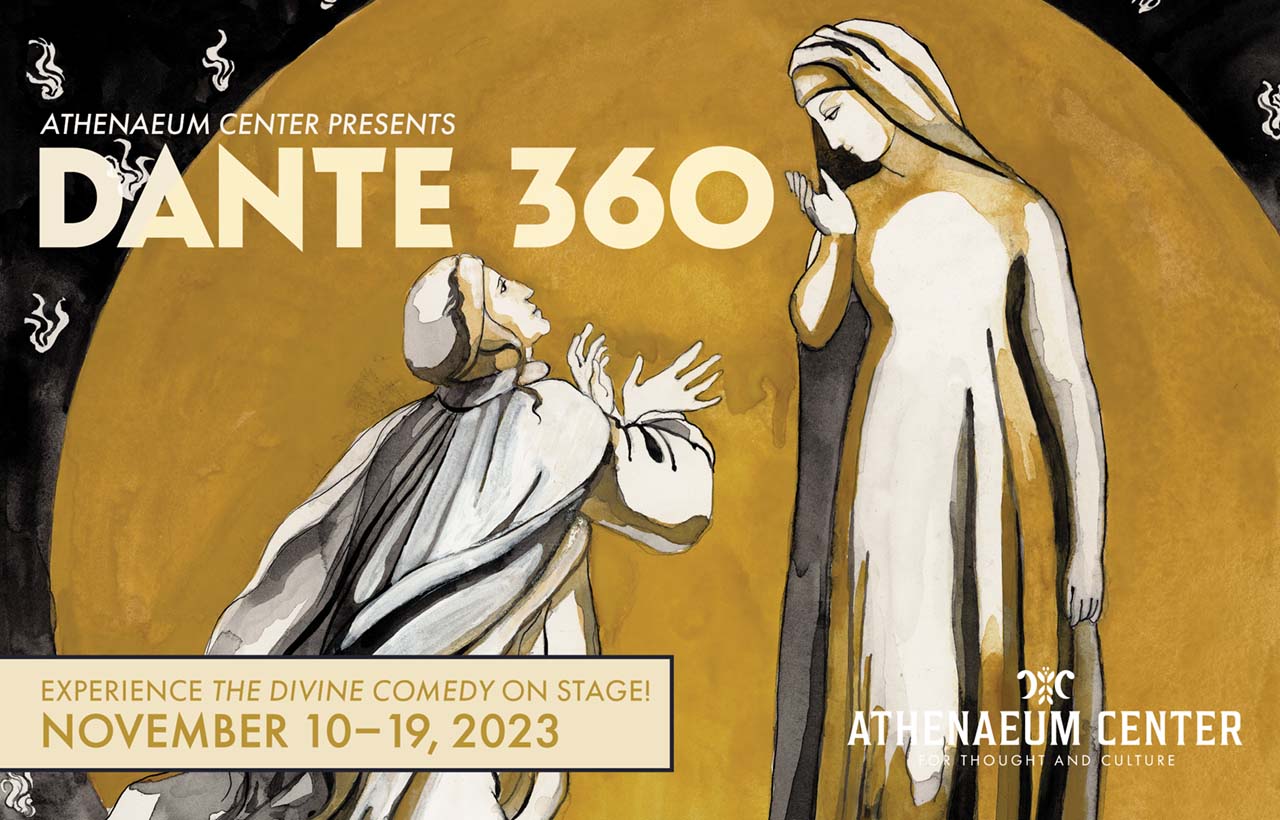 Dante 360
Drama
Runs

Nov 10

–

Nov 19, 2023
Dante 360 will take you on a journey through the Divine Comedy, from Inferno to Paradiso. This show explores the significance of the world's most famous epic poem and its author, the illustrious Dante Alighieri. Experience the depth and complexity of Dante's vision through a series of canto performances, displays of visual art, and music, which carry the soul alongside the pilgrim in his ascent to Paradise.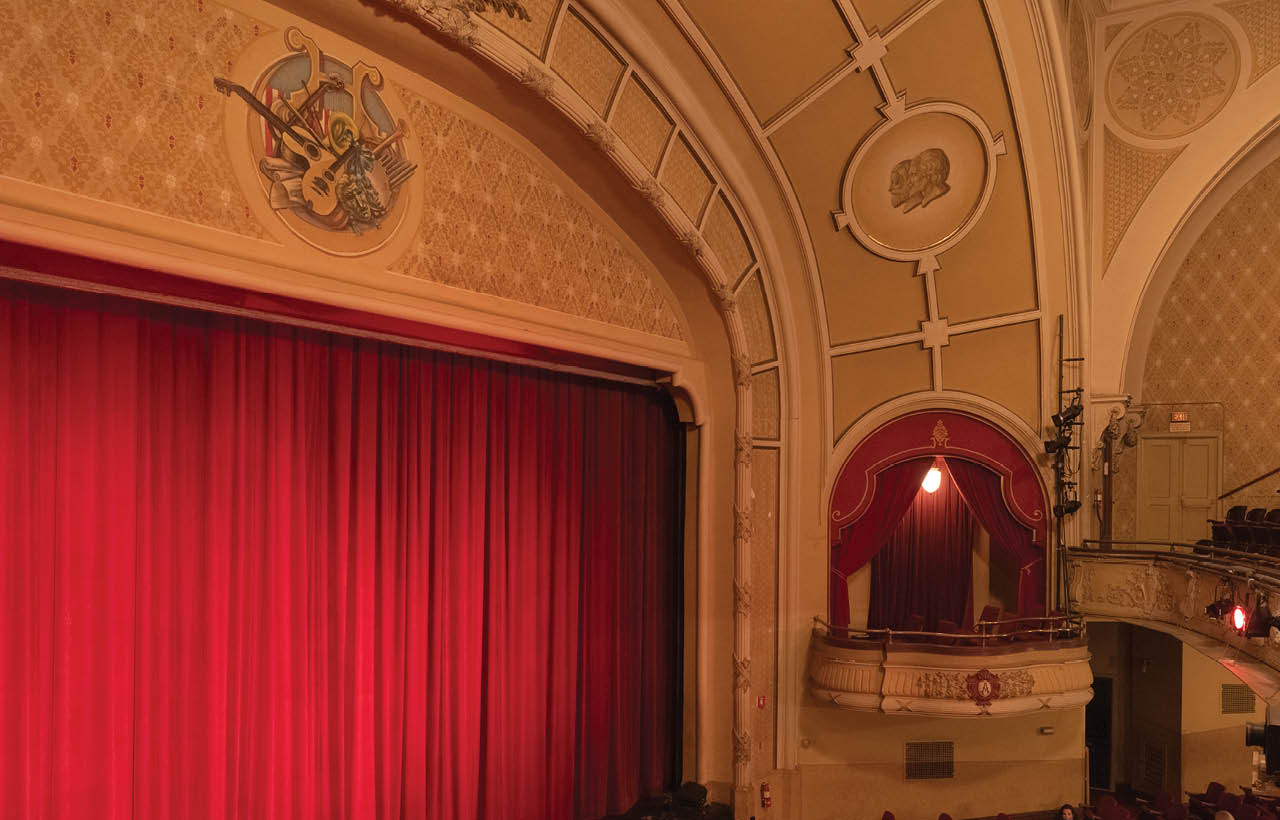 2936 N Southport Ave
Chicago, IL 60657
312-820-6250
At the Athenaeum Center for Thought and Culture, we believe that beauty has the capacity to build up culture, transform society, and change lives. We are committed to bringing more art and more beauty into the world because these things make human life richer. Beauty moves the whole human person, connects us with others who are sharing the experience, and brings us to greater knowledge of reality through love.
In partnership with the Chicago performing arts community, our historic theatre is home to plays, concerts, film screenings, and other live events. We offer unique and flexible performance, rehearsal, office, and event spaces in Lakeview for non-profits and performing arts organizations — for both short- and long-term rentals.