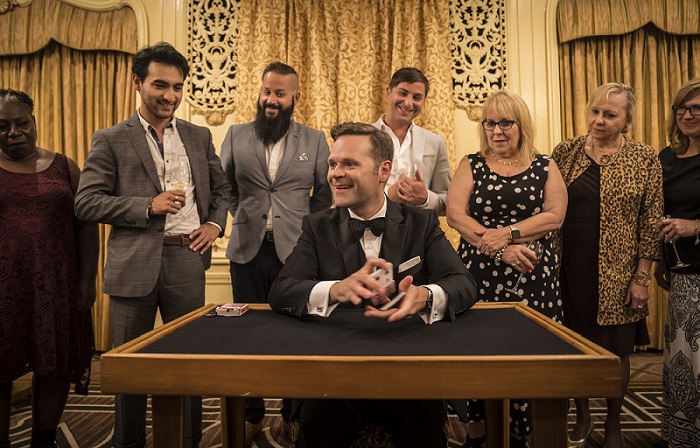 17 E. Monroe St.
Chicago, IL 60603
(312) 300-6803
The Magical Legacy of a Third-Generation Magician & Award-Winning Entertainer
Dennis Watkins grew up with magic. His grandfather was a phenomenal sleight of hand performer who ran a small, storefront magic shop in Dallas, TX for nearly 30 years.
"When I was 7 years old, I asked my grandfather to teach me to do magic," Dennis tells his audience in a recent show. "He took me into his parlour, sat me down and told me, 'As a magician, your job is not to fool people. Though, fool them you must. Your job is to spark their sense of wonder…to ignite their imagination. Your job, in short, is to help people remember what it felt like to be a kid.'"
35 years later, Watkins continues his grandfather's legacy of magic in a show that is three generations in the making.