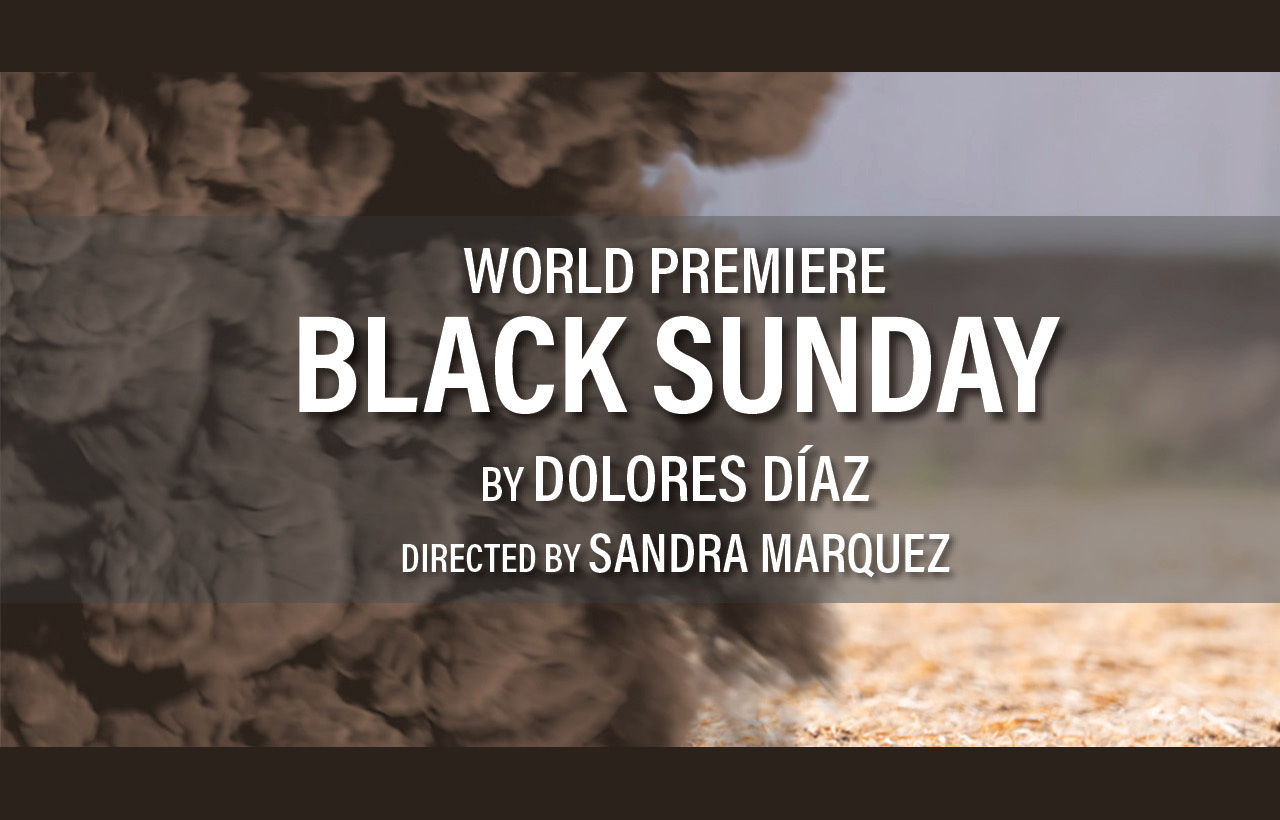 Black Sunday
Drama
Runs

May 08

–

Jun 29, 2024
IT IS APRIL 1935 IN THE DUST STORM-RIDDLED PLAINS OF TEXAS and a family farm is struggling to keep afloat amidst a mounting series of environmental disasters. As Jesús, a new field worker, arrives in their midst, stubborn Pa refuses to believe his land is no longer viable, young Sunny dreams of a new life in bountiful California, and Ma starts having mysterious visions of the future. Developed through TimeLine's Playwrights Collective, this world premiere by Dolores Díaz offers a startling look at the conflicts surrounding climate change, race, and gender in the days leading up to an infamous dust storm known as Black Sunday.
This world premiere play was developed through TimeLine's Playwrights Collective—the fourth play developed through the Collective to receive a full production, following Brett Neveu's To Catch a Fish (2018); Tyla Abercumbie's Relentless (2022, Jeff Award for Outstanding New Work); and Will Allan's Campaigns, Inc. (2022). Black Sunday received its first public readings as part of TimeLine's First Draft Playwrights Collective Festival in December 2021.
Black Sunday runs May 16 – June 30, 2024 (previews 5/8 – 5/15) at TimeLine Theatre, 615 W. Wellington Ave.
Written by Dolores Diaz
Directed by Sandra Marquez