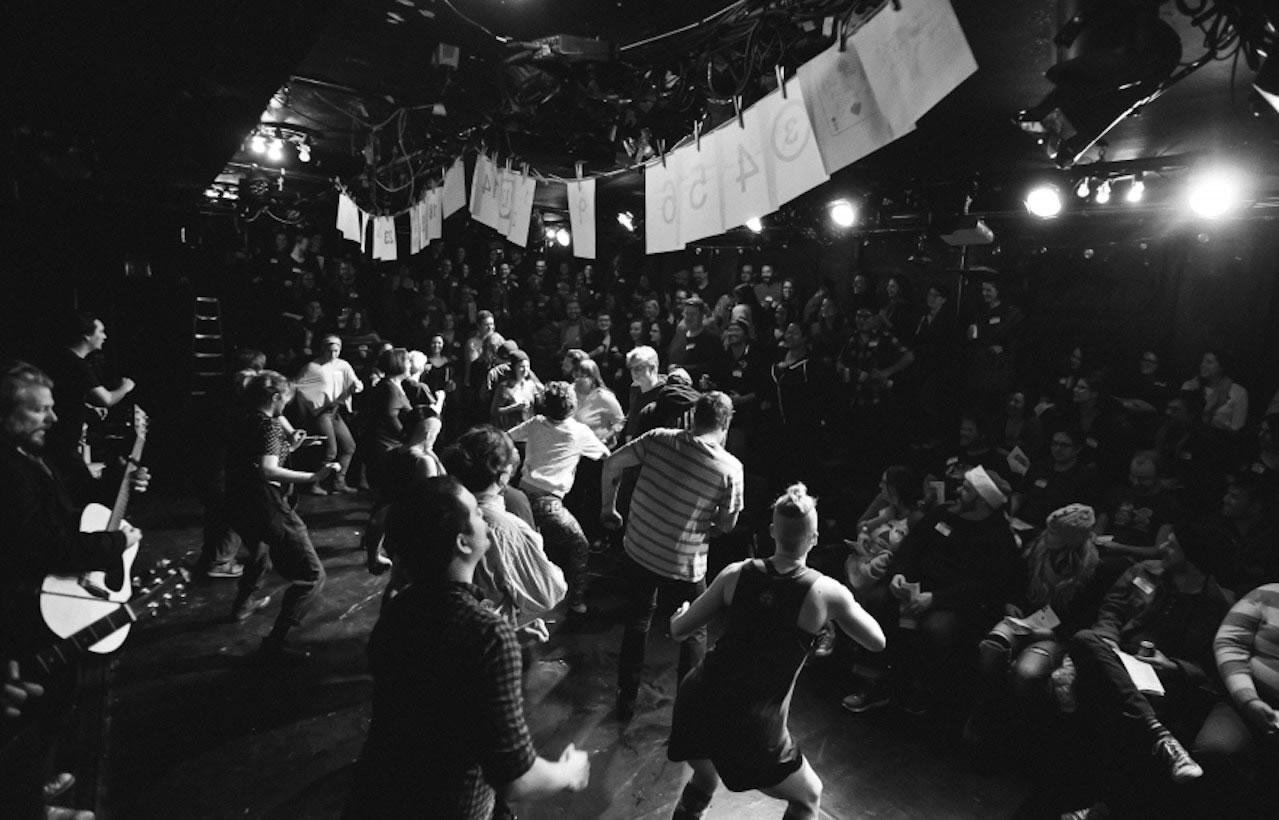 The Infinite Wrench
Experimental
Runs

Dec 28, 2018

–

Dec 29, 2019
THE INFINITE WRENCH is a mechanism that unleashes a barrage of two-minute plays for a live audience. Each play offers something different, be it funny, profound, elegant, disgusting, topical, irrelevant, terrifying, or a song; all are truthful and tackle the here-and-now, inspired by the lived experiences of the performers. With new plays every week. THE INFINITE WRENCH is The Neo-Futurists' ongoing and ever-changing attempt to shift the conventions of live performance and speak to those unreached or unmoved by traditional theater.
Get your tickets for any (or all) performances on Fridays/Saturdays @ 11:30pm, and Sundays @ 7pm, at The Neo-Futurarium (5153 N. Ashland – intersection of Foster & Ashland). Performances of THE INFINITE WRENCH are priced at $9 + the roll of a six-sided die (or, pre-paid $20 with a rollback). Note: walkup tickets are cash-only.
The Infinite Wrench is recommended for audience members 14 and older.