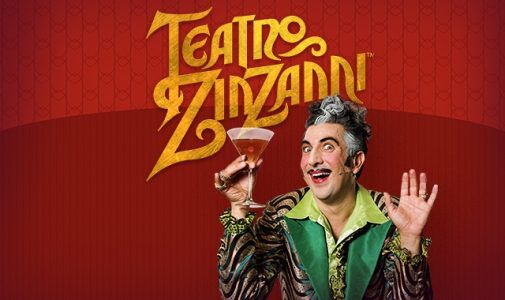 Teatro Zinzanni
Circus, In-Person, Indoor, Magic
Runs

Jul 08

–

Nov 28, 2021
Come up to the 14th floor, leave your coat and worries at the door, and float through the beautiful lobby where you can enjoy a drink, find a tiara or fedora, and take a photo or chat with friends. Soon you will be seated at your reserved table inside the magical Spiegeltent ZaZou.
The orchestra starts up and your evening begins in the company of our outrageous Chef, an equal opportunity romantic with a lust for life. You, your grandma, or your brother just might be the one who captures his heart. Who is working with the Chef to prepare and deliver your multi-course feast? What other visitors will appear? From what world? Who will find love? Or a new empire? Who will sing? Who will fly? Who will dance? Are you ready to laugh?
Book your tickets now!